Hugh Jackman on Les Misérables & Live Theatre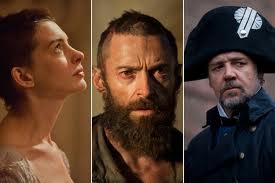 Les Miserables will be something special, and I love Hugh's quote on theatre.
Hugh Jackman Speaks On 'Les Misérables' & Live Theatre | Flicks and Bits.
'Les Miserables' is one of the greatest stories ever told, and it really is an uplifting story about the human spirit. It is a rare feeling to be in something that you know you will look back on as one the highlights of your life. Read more . . .