Their eyes lock across the crowded room. Inexplicably, they are drawn to each other by some invisible force, a magnetism that no wall of humans can inhibit. Entranced by each other's company, the bond steadily grows, developing until it blossoms into a ceremony of public declaration of love. A writer meets the one, the story that opens up the mysterious catchment of creativity, dwelling deep in the soul which means that the writer and writing are now one. They are compelled to be together until death parts them.
Over the top? Maybe. But really, if we are not 'in love' with writing then how do we convince our audiences to read – or in the case of film, watch, our stories? If our characters aren't evoking an emotional response in us, then where does that leave our audience? They are sitting in the dark for a couple of hours wondering what else they could have done with their money, and even more importantly, their time. More than likely, it will be: I wonder what I could have watched on VOD tonight instead? Our movies should be evoking a visceral response from the audience on some level. If not, then we have failed. We have lost the soul of our story. Could it be because even we don't like our characters or we're not moved by our own story?
Has formula replaced creative storytelling in an effort to secure ROI? Many would – and do – suggest that this the case. And to a point, I agree. It would seem that we have lost our way and sold out to the demands of the studios in writing scripts that are almost guaranteed success – the sequels, the prequels, and even adaptations because the story and characters are established. In that way, the movies have become like episodes of an ongoing story or series, like television or even a book series. And while that concept is not wrong, it becomes tired and jaded when it is being pumped out just a little too often.
And so now we see a resurgence of television with the emergence of binge watching, the ability to watch up to a whole season in one sitting via the Netflix or Quikflix or any other VOD company. And with that, we have seen the quality of television programs available through this method rise dramatically in excellence – House of Cards being the prime example.
And what has made these programs so successful? It's not just accessibility or the viewers' ability to control how much they watch at a time. These programs are great stories. The characters are engaging and we want to know more, every episode.
So it may be said, cinema has lost the plot. And yet there are some wonderful films being made by both the indie film crowd and the studios. But most of these are not original stories. It's like we have fallen out of love with storytelling. We have become so clever in our efforts to ensure the ROI for investors (don't get me wrong – this is important!), we have lost our love for storytelling, engaging, fun, dramatic, adventurous, edgy, storytelling.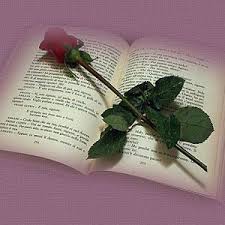 We must find our own romance with our stories, rediscovering what drew us in to this amazing craft that enables us to create worlds and characters that we can share with others. Telling stories that expose and explore human nature and teach us a little about ourselves. Of course, to do that, the writer must also be willing to bare their soul to an audience who may not share the writer's POV. But still, the stories must be told. That is how humankind operates. We are the only species that tells stories. So why have we lost the romance of storytelling and replaced it with scripts that are more in line with an accountant's calculations and demographic assessments than whether an audience will be moved emotionally, stimulated mentally and even inspired to change their own world.